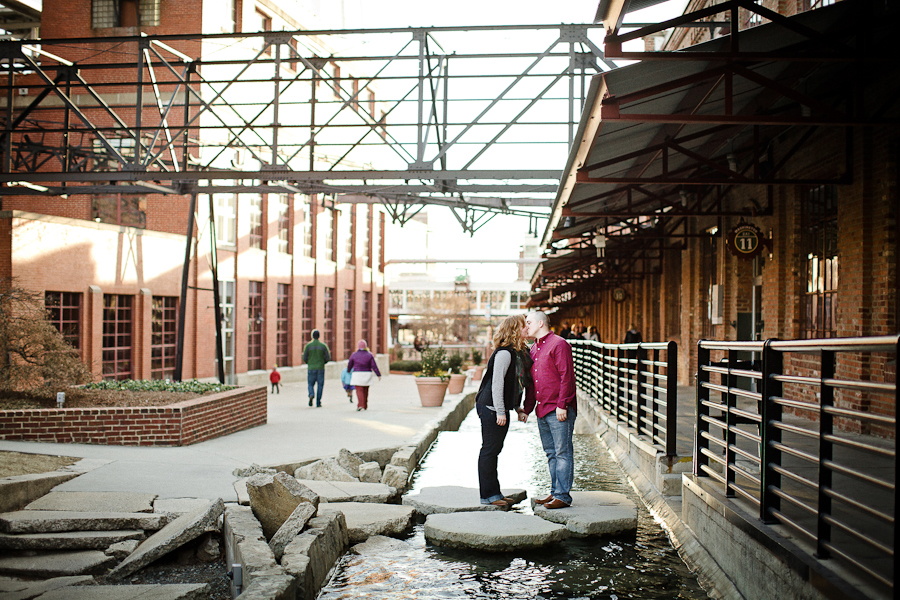 Meet Emma & Ricky, and of course Ruger! Words can't describe how happy I am for these two.  I have so many memories from cheerleading, and after school trips with this girl, and I cannot believe that I am now photographing her engagement & wedding!!
We met at the American Tobacco Historic District in downtown Durham for their session. I love shooting here, and these to were troopers in the cold weather! The day was made complete with capturing the ring shot on Ruger's nose, and finding out they had an ice rink set up in the center of the campus, which we took advantage of!(:
There were so many sweet moments, it was definitely challenging for pull for this post, but I hope you enjoy! I can't wait to photograph these two lovebirds in October! xoxo!